Best Fishing Areas in Costa Rica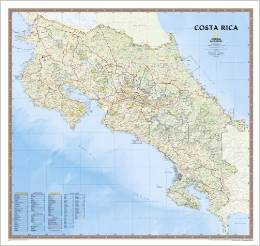 Any area that has two different coastal areas is popular among those who love to fish. Therefore, Costa Rica is also considered a prime place to go if you want to catch the big ones. The trick is to know where you want to go along the Costa Rican shores to find the type of fish that you want, without going out into deeper waters. Here are a few of the best fishing areas in Costa Rica and what you may catch while there.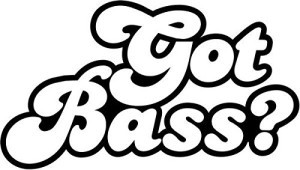 Most Popular
Lake Arenal is located in the San Carlos Valley at the base of a volcano. It has a variety of fish who call it home, but the most abundant type of fish is the
, which on average weigh 5 to 10 pounds each. You can catch them all year long.
Most Fish Types
If you want to discover where the most fish varieties are, you will visit the coastal area offshore from Liberia or Jaco. Each of these areas offer several different types to make any fishing trip a success depending on the season that you choose to visit. For instance, if you want to capture Tuna in the Playa Flamingo, you should visit between August and October, but if you choose near Jaco you will be able to catch Tuna between the months of June and Sept. Snapper is available in both areas all year. Drake Bay is also a fishing area that offers more than a few fish for you to catch.
Most Beautiful Area
Everyone knows that the Caribbean is a popular place to visit. If you are on the Caribbean coast, you will be able to bear witness to outstanding beauty and some pretty extreme fishing trips. Best of all, you never even have to go "offshore" to enjoy it all. If you are willing to travel out a little though, you can often find boats that will take you just offshore far enough to reach the mouth of a river near San Jose and you can find groupers, tuna that weighs more than 100 pounds, and even barracudas.
With that being said, if you simply stay in a lagoon you can catch fat snook or calba. They are closer to the Rio Colorado. There are other fish types available here as well, during specific times of the year, provided you have the light tackle that they enjoy.
Hidden Areas
There are plenty of fishing areas all over Costa Rica, especially in the San Jose area, that require you to take horses or have a guide to take you to them. They offer fresh water trout, rainbows, and more. If you are interested in fishing these areas, you may want to ask around and find a guided tour to these hidden oases areas.
Regardless of where you choose to venture, you should keep in mind that fishing is seasonal for some fish. You will also need to have a fishing license to fish legally if you plan to take advantage of the freshwater fishing opportunities.