The Types of Fish Most Caught in Costa Rica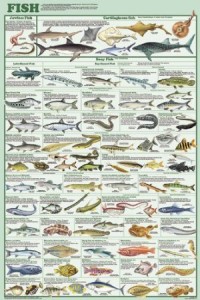 Being a coastal area that has the Caribbean on one side and the Pacific Ocean on the other, Costa Rica offers prime fishing opportunities, both inshore and off. There are also several lakes for you to fish in, both big and small, as well as rivers that provide ample fishing opportunities. However, one of the main reasons that people love Costa Rica for the fish is the sheer volume and the amount of fish that you have the opportunity to catch. Here is a list of some of the most common types of fish most caught in Costa Rica. It will prove that perhaps it is time for you to plan your next big fishing expedition.
Most Common Lakes and River Fish
If taking advantage of the lakes and rivers around Costa Rica, you should expect to find a lot of Rainbow Bass. They are abundant and often fairly large at 5-10 pounds each. Another very common type of fish in lakes and rivers, as well as further out, is the Snook. One of the Snooks caught in Costa Rica was an outstanding 55 pounds.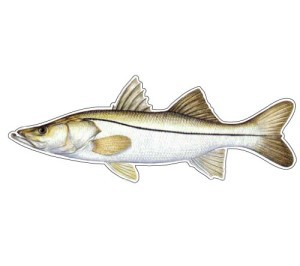 One fish that is a little rarer, but still fun to catch is the bobo. You will have to stick with rivers to find them, but they are a type of mullet. You may also find the Mojarra, little tarpon, roncador, or the machaca fish.
Bay Area Fish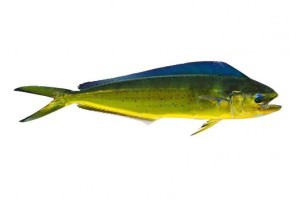 This is where you should go if you want the most variety in your fishing expedition. Areas such as the Cano Negro Lagoon offers fish varieties such as the tarpon, drum, guapote, and snook. In some of the areas along the coastal area you will be able to find Marlin, sailfish, tuna, the Dorado, snappers, mackerel, roosterfish, and the wahoo. It simply depends on what you want to capture, and you should keep in mind that some of the larger types of fish may require you to venture a little further offshore.
Random Area Fish Species
Amberjacks, big snappers, and even small barracuda can be found along the shores, especially if you are in the Southern Pacific region. In the northern area, you will be more likely to find the sailfish, but they are able to roam freely and do during various times of the year. If you want a true battle with a fish, perhaps you will find one of the wandering Yellow Fin or Bigeye Tuna that can easily weigh over 350 pounds. They are waiting for you at various times, near the Catalina Islands, which are less than 30 minutes from the coast of Costa Rica. Along the Caribbean coastline you will find much less variation in your fish. Though it does include Tarpon, Snook, Spanish Mackerel, Wahoo, and Dorados.
With any of the types of fish caught in Costa Rica, you can find species and a variety of subspecies in some cases. They are all of various sizes and some of them will be a challenge to even the best fisherman. This makes it an ideal fishing area for many fans who want to catch the, "Big One".